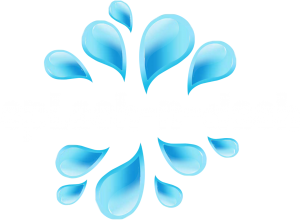 YOUR BIRTHDAY
PARTY GUESTS WILL
SAY "THAT'S
SPLASHTASTIC!"
We offer complete birthday party packages to fit all ages  Great food, goodies for all, and your very own dedicated picnic area. At Splash-n-Dash, we've got your birthday party covered.
Interested in Booking a
Party or Bringing a
Group?
Splash-n-Dash is the perfect place to host a party, special event or group outing. Exclusive pricing and packages are available.
Call (888) 554-0014 Or Click on the Appropriate Links Below and One of Our Guest Specialists will Get Back to You.
BIRTHDAY PARTIES & SPECIAL EVENTS
GROUP OUTINGS & PRIVATE RENTALS
MEGA BIRTHDAY PARTY
BASH PACKAGE
For up to 10 Guests.
Weekend/Holiday Party is $530 for up to 10 guests . Each additional guest over 10 is $48 on weekdays and $53 on weekends/holidays.
Your Package Includes:
All day experience passes
Reserved Party Tent from 11:00 AM until the park closes
Dedicated party host to set up, serve your guests & clean up
Decorations/Theme of choice and tableware (plates and napkins) provided
Choice of Deli croissant sandwich with chips, a drink and ice cream
Splash-n-Dash sunglasses, and backpack
BIRTHDAY BONUS: Splash-n-Dash t-shirt and FREE future ticket for the guest of honor
Be the Parent All Kids Love!
If you're looking for a unique and fun way to celebrate a birthday or special event, look no further than Splash-n-Dash. With jumps and slides, bounces and splashes, Splash-n-Dash provides thrills-a-plenty and is sure to make the special day a hit with all. Be the envy of every parent by booking a birthday party or special event today.
SPLASH-N-DASH BIRTHDAY PARTY INVITATIONS
Having your party at Splash-n-Dash, download our free invitation to print, fill out, and send to all of your friends!